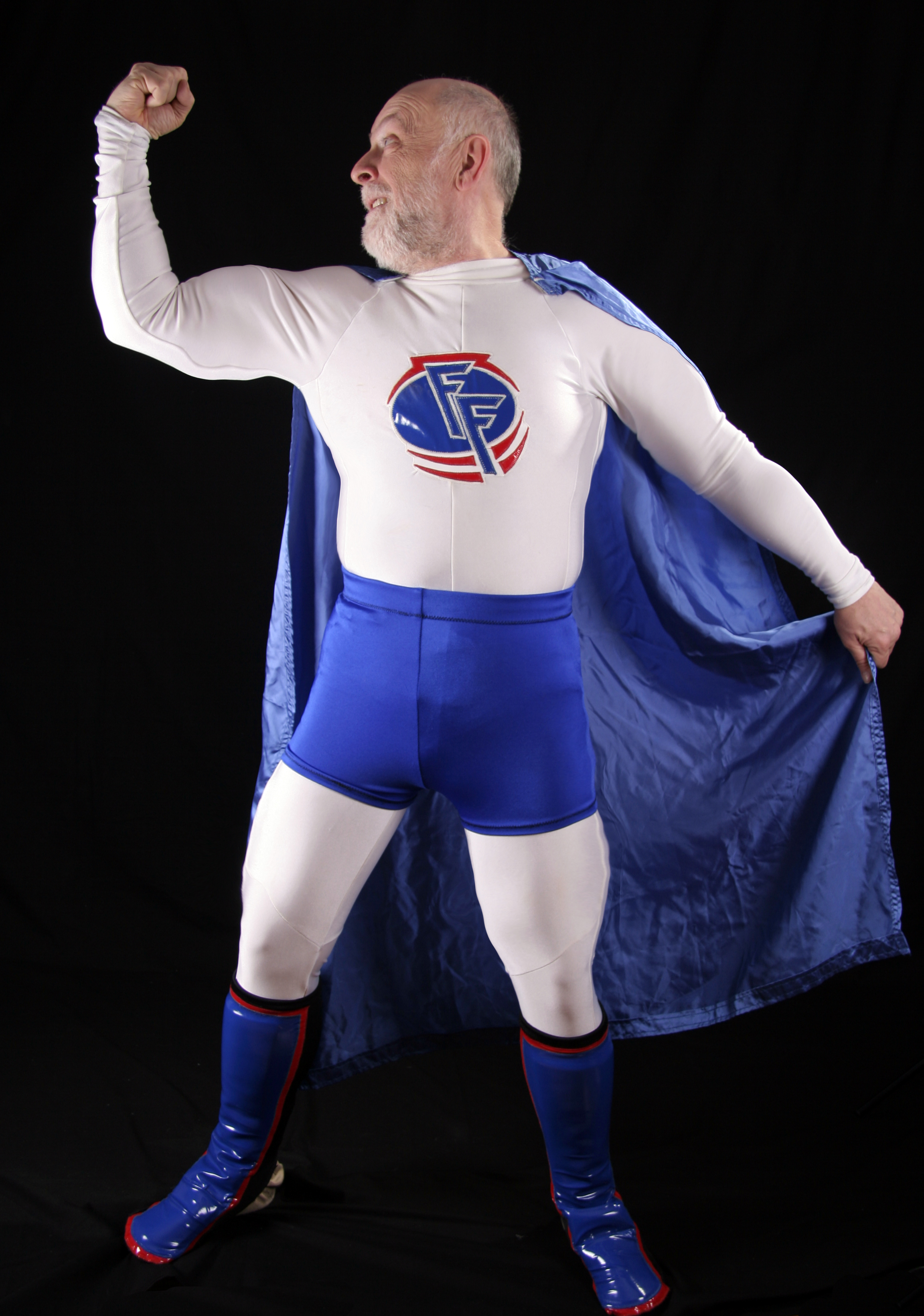 Book: From Flawed to Fantastic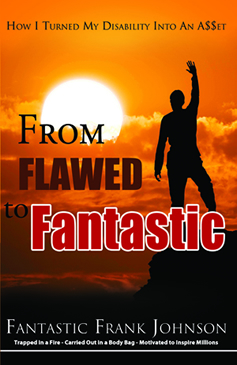 Have You been told you are "flawed"?
  Has your passion been buried?
  Do you feel overwhelmed by adversity?
  Does setting and achieving goals elude you?
  Has a traumatic event changed your life?
  Frustrated figuring everything out on your own?
There is really good news:
FANTASTIC FRANK CAN HELP!
"From Flawed to Fantastic" is
Available in Kindle and Paperback

– CLICK HERE to Order Directly from Amazon
– CLICK HERE to Order Directly  from Barnes and Noble
Whatever challenges you face, there are universal steps you can take to completely turn your life around and seize the opportunity in every adversity.
Fantastic Frank is an expert at going beyond challenges and embracing a life of passion and purpose. Every step he shares is something he does as a way of life in going beyond having a Traumatic Brain Injury.
You Will Discover:
Proven Strategies to go from Problems to Challenges to Opportunities
The Hidden Talents Discovered through Adversity
The Secret to Branding Yourself with the Identity You Want
Detailed Steps to Setting and Achieving Goals
How to Save Years of Self-Effort by Leveraging Experts
What one recent reader had to say about Frank and his book.
"My message to Fantastic Frank Johnson and may more and more survivors and family members read your book of inspiration …

"Dearest Frank,

It is with delight that I finally made it to the lake yesterday and laid upon a hill soaking up the rays of the sun and overlooking the sail boats, kayaks, children playing along the shore, as I finished your book with a smile from my heart! There was so much synchronicity in many of the words and things you said which pertains to my life and ongoing transformation (a master piece in the works).

Frank, this book will no doubt be a God send to many survivors and family members as you continue in your inspirational speaking for you are a miracle and an inspiration for all of us! Your book brought chills and more conversations with God as I looked over the lake and up at the sky to continue to say "thank you"!

I am most grateful for your sharing this journey with me and hope that I took from it the messages that were speaking to me in most profound ways! Thank you!!!!

May you be continually blessed and empowered through our God Consciousness and may we continue to see a world healed on a personal level, community level, country level and world level!

Love,

Tenderly Tracey"
 Book: Start Right Marketing
 Fantastic Frank was hand selected as an expert in his field to be a contributing author to Start Right Marketing. 
Guaranteed Success Strategies! Start Right Marketing is the breakthrough combination of all the strategies, tips and steps you need for the success of your business. Today's market is dynamic, online centric, Google dependent, and social media savvy and if you can leverage and understand what to do and where to turn, you can surround yourself with collaboration partners that can help you navigate and dominate. Included in this book is your personal connection to 12 of the best people in their fields that will take you through topics such as Internet Marketing, Social Media, Digital Publishing, Networking, Event Planning, Speaking, and even Mindset.
Get Ready to Catapult Your Results with Start Right Marketing
Get Frank's books directly from Amazon.
You can also read the "Fantastic Frank" story, written by Michele Camacho, in the Chicken Soup For The Soul Series. Whether you are recovering from a traumatic brain injury or supporting someone with a TBI, this collection of 101 inspiring and encouraging stories by others like you will uplift and encourage you on your healing journey.