Are Both Captain America And Iron Man Right All Along?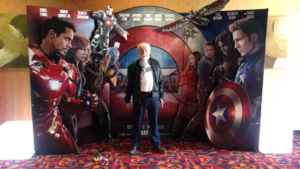 Without giving away any juicy plot twits and turns, the movie title "Captain America: Civil War" itself indicates that when two leading Avengers super heroes have irreconcilable differences, the rest of the group is forced to take sides.
Even if you're not a super hero aficionado, there are some takeaways from the movie that we can all use to reflect upon our own lives.
After all, with 50% of marriages ending in divorce and its related collateral damage, chances are that you've been affected by your own personal version of a "Civil War" – whether it be your own, that of your parents, siblings, close friends, business partner, etc.
Facing the breakup of a relationship or business partnership? Here are some things to consider:
If you find yourself at odds with someone you have loved and trusted for years, could there be an outside negative influence that is intentionally driving you apart, and why?
Has the secret you've been keeping to "save" your relationship become what is tearing it apart?
Are you allowing emotional triggers from the past to cloud your present day judgement?
Do you really have all the facts, or are you jumping to conclusions?
When bombarded with conflicting "advice" are you weighing it against the reliability of all your sources?
Have you lost the ability to be vulnerable, to admit your own mistakes, and to feel your love for the other party?
How can you gracefully minimize the ripple-effect on friends and loved ones, while allowing each to have their own voice and a healthy means to process what is happening?
What is your super-power, and how can you magnify it to handle the situation with dignity and respect?
If you do see "Captain America: Civil War" keep yourself open to experiencing some "Aha" moments – it will make the movie more personal, and enjoyable!
by Fantastic Frank Johnson
Author of "From Flawed to Fantastic"
PS – Do you need an Inspirational Speaker? Check out my site and get in touch to see if I have your dates available inspirational speaker Fantastic Frank Johnson